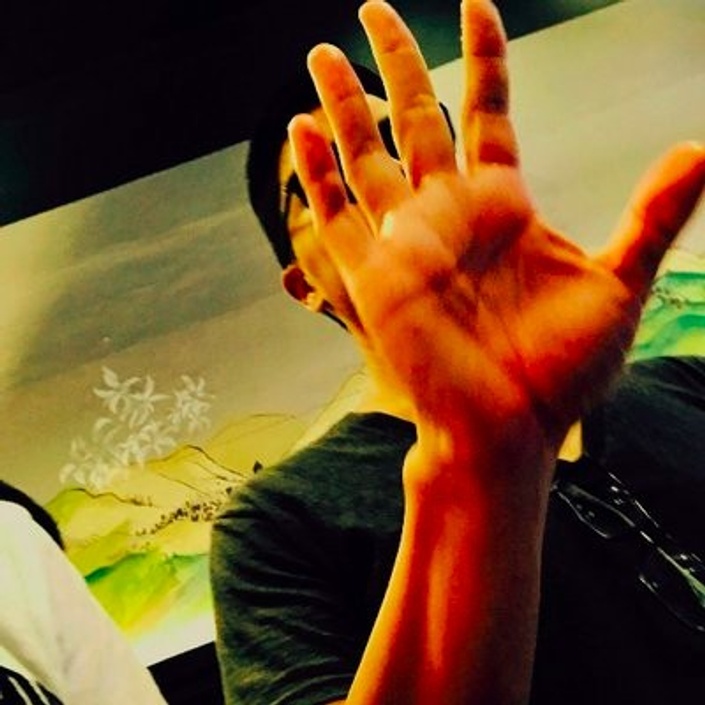 Learn How to Trade the Stock Market
97% You Might Blow Your Account. Learn the Method You Need to Be a Successful Trader
90% of Retail Traders will lose 90% of their account balance in 90 Days.
You are here because you refuse to be one of them.
But what if instead you saw a 90% success rate?
If that sounds good to you, read on.
I've been in your shoes. I didn't want to give up hope- there HAD to be a solution where I did not keep losing my money on the Stock Market.

For 10 years, my journey was to master the Market; learn it inside and out, break everything apart and put it back together. I've bought hundreds of books, taken countless courses and joined too many subscription services. I've been through it all. I bought indicators, Ninjatrader, Metatrader. All of them promised me the golden ticket, and every single one was a failure. None of it helped.

Until I finally found it. A strategy that gave me a 90% success rate.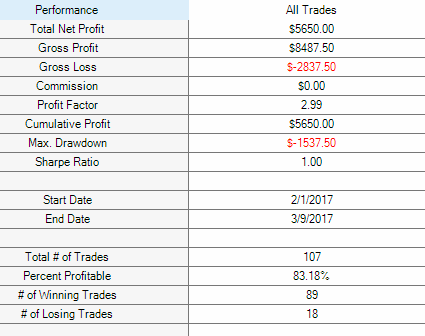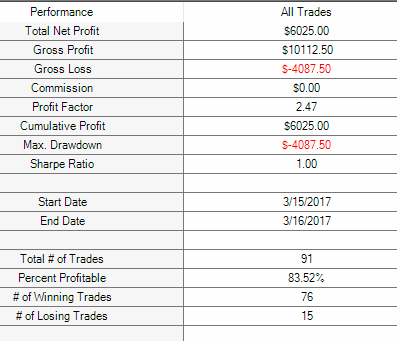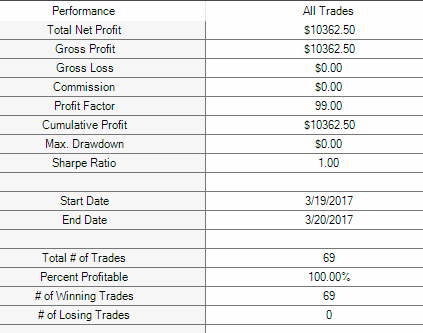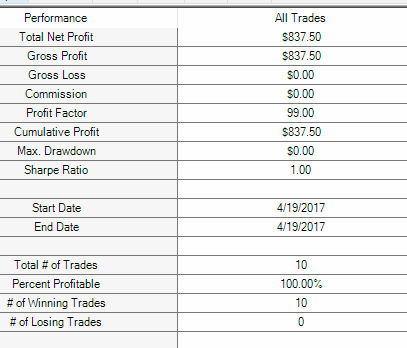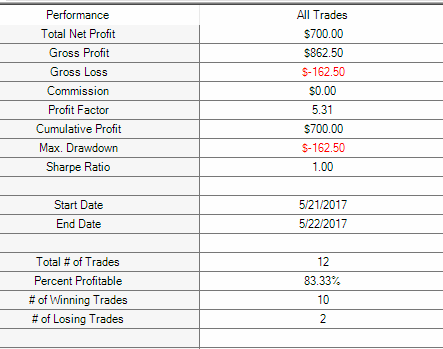 This course is going to teach you EVERYTHING I've learned that made me successful. Not just that, but one simple strategy that will guarantee you success. I will help you master yourself and help train your eye. I won't sugar coat it, this is not going to be easy. I should know- I spent 8 years banging my head against the wall only seeing failure. But something fell into place. That's why I can promise you that my strategy works. If you follow my direction, you WILL see results.

I priced this course for SERIOUS traders.
Not people who want to spend the least amount possible, hoping to get unrealistic results. If you'd rather spend less on a trading course and lose more money at the market, go for it. On the other hand, if you are ready to invest in yourself; invest in a proven recipe for success and see the results, please read on.

Maybe you're still on the fence. Maybe you're thinking NOW is not the right time to take this course. Maybe you're waiting for the perfect moment? News flash: there will never be a perfect moment. There will never be an ideal time. So start now.

This course is for:
NEW TRADERS: you need to open your eyes. Wake up from your dreams. Yes, you CAN be successful, but you don't know the way to get there. I can help.
INTERMEDIATE TRADERS: constantly struggling to survive, tired of the occasional win? Discover consistent wins. It will take away stress and bring real results. I can help.
EX-TRADERS: You want to get back in, but you are afraid of losing everything again. I can help.


This course can help all kinds of people, from all walks of life. If you're ready for success, enroll today.
This is just 1/3 of the lectures for this training course. After 30 days you will receive
my strategy,
methods,
traders mindset,
Weekly examples
much much more
Frequently Asked Questions
Can I really do this?
If you're asking this question, don't bother, I'm not here to hold your hand. If you have the willpower to change your life. DO IT. otherwise, I don't want people nagging and asking for someone to spoon feed you. The Market is brutal, so here's a slap to your face, to help you wake up and face the reality.
When does the course start and finish?
The course starts now and never ends! It is a completely self-paced online course - you decide when you start and when you finish.
How long do I have access to the course?
How does lifetime access sound? After enrolling, you have unlimited access to this course for as long as you like - across any and all devices you own.
What if I am unhappy with the course?
Teachable is requesting me to provide a refund for 30 days. Well, you won't get all the curriculum because it is going to be segmented, spread across three months. So if you want to enjoy the teaser and ask for a refund, you may do so. But not going to waste your time or my time. SERIOUS PEOPLE ONLY! At the mid-week of the second month, I will provide you a private link to go through my strategy. Please email me after 30 days from the date you purchase the course.
Will I make money trading the Market?
Possibly, again have confidence, otherwise don't waste your time! If you're looking for the golden ticket or for someone to do everything for you, become a manager at a store. I am not going to guarantee anything. It takes time for you to develop yourself as a trader and practice the strategy you've learned in this course. Just because I am successful does not mean you will be. I cover that topic and how to help you become successful, but it is all up to you. I've met people spend thousands on obtaining knowledge and not make use of them, so if you're like them, then you'd probably be satisfied learning about the market then actually put it into practice. The question is: Do you have what it takes? This course will provide every single information to help you become a fisherman
Disclaimer and Risk Disclosure
Best Trading Academy is an information and educational website owned, where it provides live and written content concerning various aspects of day trading to educate and inform its (also "our") members. We create online material, such as our Courses, which we sell on the website which is educational and informative ONLY. In no way we are providing our students the same results we've shown on our course. Past performance is not necessarily indicative of future results. The risk of loss in trading commodity futures contracts can be substantial. You should, therefore, carefully consider whether such trading is suitable for you in light of your circumstances and financial resources. You should be aware of the following points:. By purchasing our course, you are agreeing that we are providing educational content.
What comes after 30 days?
You will receive my strategy that works 80-90% of the time. I've used this strategy to minimize my risk for the best probability of rewards. 1) How to go long 2) How to go Short 3) When to Exit the trade 4) Real Examples 5) The real examples will be ongoing and you will have minimum of 20+ videos to start with and will continue to add more real examples so you can continue to practice this specific trade 6) You will also receive my Trader Mindset course to help you become a better trader
Trading Community
We are currently in the works of building out a community to help traders stay in shape and keep each other in check. Trading is based on how you trade versus what the market provides. You're always fighting yourself so having a community can be beneficial. Stay tuned!
The cost of taking this course
If you're complaining about price, that is one of the reason why I put the price where it needs to be. I've spent years losing money over and over again until I found the right way to trade the market. If you think you can fund $1,000-$10,000 to your account and start making money, you'll most likely lose everything if you don't follow the rules. Investing and learning is how traders become successful. There are other courses out there that goes for thousands more that does not really help you get to the meat of things. If you rather purchase cheap courses out there, so be it. Not here to make money with the course but those who are interested will reap the reward of this course. Not really promoting this, but its here for those who are interested in learning
I don't have that much money
Well, you can start saving. Or you can purchase some course for $100 and make yourself believe that you'll be a better trader somehow and start trading with $1,000 and become a millionaire. You're not the student that should be taking this course, let alone come to this site and ask this type of question. Go lose some money and then come back and you'll know why this course is the best and the only course you'll need to be a successful trader.
Warning
If you get annoyed by "ummm" then don't say I told you so but I do say a lot of "ummm". I do talk pretty fast but let me know what video you're having hard time catching up and I'll try to remake them
The Payment Plan Option
Due to teachable providing refunds, which I don't believe I should, you will go through series of training through drips. For 5 months you'll receive a different course every other month so that there will be no issues regarding refunds.. 1st month you get to enjoy learning. 2nd month you will need to wait, 3rd month another course will be provided, 4th month you will need to wait and 5th month you will receive the last course.
I'm a woman
I totally believe that women can be amazing traders. Ability to multitask and have that sheer focus ability. I've seen many trading community with one woman surrounded by hundreds of men. I wish more women would trade and show men how its done. So if you do want to learn how to trade, you should!
I never traded before
First, understand the basics so you can get a better knowledge. If there's a demand for a beginners course, we might as well create one. Otherwise, go learn them by searching Google. Contact us if you're really interested.
Open Minded
If you have a question I haven't answered in this course. Feel free to contact and I might be able to create a lecture video, article, etc.
I live outside the U.S
Check to see if you can open a Futures Account. However, these methods does work on regular Stock Market and Forex. If you use this method in Forex, you will be at a disadvantage because of the spread and the huge volatility. Meaning, you should have more funds in your account
How much can I start with?
If you want to trade, $5,000 would be ideal per contract. We go over on our course why that is. Of course, more the better, but if you planning on trading with $1,000 you are giving the house your money.
First Month
You'll learn how to understand the market like how I do and how to prepare yourself to start trading. Second month, you'll learn the technics to make your life easier and how to identify the 80-100% winning strategy
Do you have payment options?
We've decided not to pursue a payment option. If you cannot save this amount of money then you might have a spending habit. Try saving some of your money and discipline yourself and dedicated a portion of that towards this course. You might want to access this course immediately, but I hope to help you build your patience. I've been in your shoes of being broke and wanting a situation out. But that mentality has to change in order for you to succeed as a trader. I'm not here to take all your money, I'm here to train you to become the best trader and that starts with you and your life. I am not a life coach.