The Best Trading Chatroom | Community to Help Each Other Out! Day Trade Made Easy!
We accept payments from anywhere in the world chatroom. Compare us with other trading and no BS.
You will gain access to our Slack Community, where we focus on trading the strategy. You will not learn how to trade the strategy but welcome to be part of our room to see where we get in a trade and when we get out. If you want to learn how to trade on your own, you can join our online futures trading course
Due to the course being priced the way it is. The decision was made to create this chatroom so that people can witness live trades buy and sell, short and cover in real time and see how you can win learning from the course. If you rather enjoy the company of successful traders and follow the live trades, join us!
Example of our Live Futures Trading Room: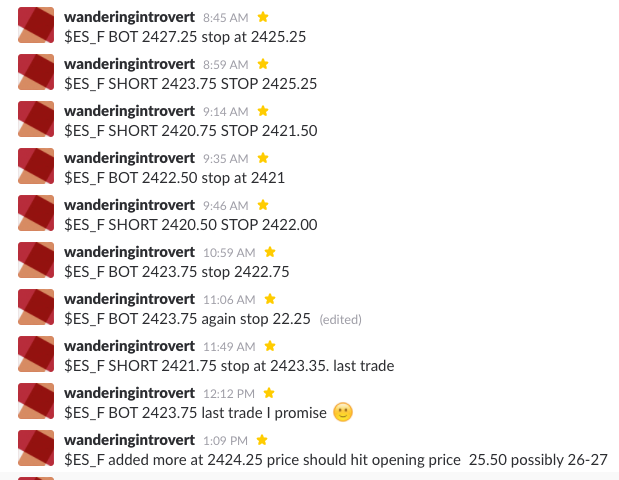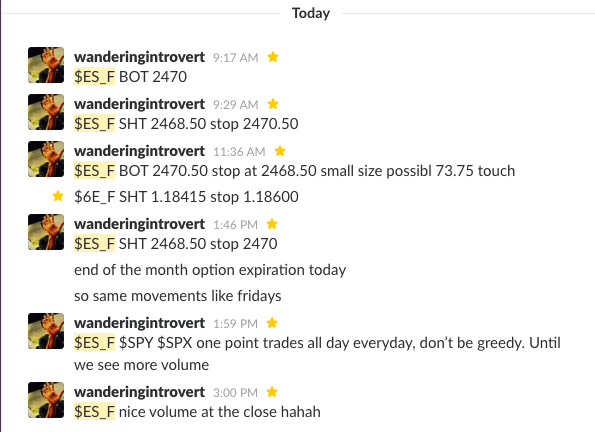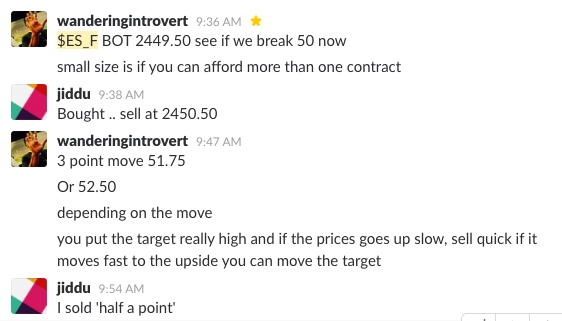 We trade the ES MINI Futures
The Futures Market opens at 5pm CST and closes the next day at 3:30PM CST. Leaving only 2 hour closing time. If you need help opening an account to start trading, click here.
Typically, we do get around 2-5 trades per day. Maybe more. We do trade sometimes during after hours 5pm CST to 11pm CST. More active 8:30am CST to 3pm CST. (CURRENTLY WE ARE TRADING 9:10-12PM EST)
LIVE FUTURES TRADING MEMBERSHIP PLAN:
Trade with Real Professional Traders

Trade Alerts via Mobile, Desktop

70-100% Winning Trades

Community to Help You Grow as a Trader
WHAT WE ARE NOT:
We do not trade every move. PLEASE DO NOT ASK if you can get in at this time or that time. WE CAREFULLY select the best entry and try to provide some room for warning the room when to take the trade. We might only trade once per day or multiple times in one day. We trade based on the highest probability of winning so please understand. We do not recommend any speculation of the markets we trade, so don't message "I think the $ES_F is going to go push 2400". We are not here to speculate but make money by going in and out of the trade and wait for the next setup.
RULES:
If we announce a trade, it is at that specific time and not later. If you are not in front of your computer, you will miss out on what we do. Our purpose is to educate traders and help each other be accountable. Most important part of trading is to have a third eye of what you're doing.
Any foul play or unnecessary comments, message will get you banned. More rules below
DISCLAIMER:
Our sole purpose is for educational purpose only and nothing else. Our Slack Room is based on speculation and strategies we use. We do not offer refunds on products purchased, ONLY SAME DAY REQUEST. This is an ongoing subscription service, and you will need to cancel before your next subscription.
(Screenshot provides ONE week of trading performance)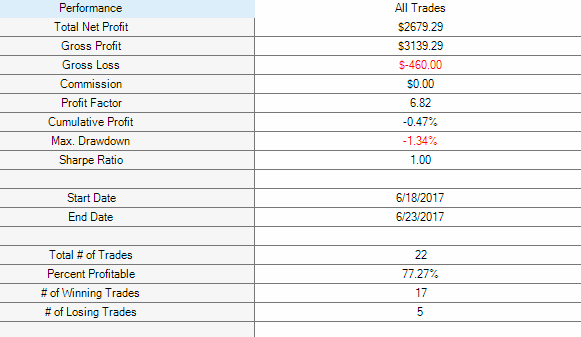 For the time you do 1-5 trades, you should basically make your money back. Our strategy consists of 80-90% winning trades. The screenshot provides a 77.27% probability based on the mistakes we've made. Because we've recently launched this service, the price is currently at $149 then it will go to $350 per month. Sign up TODAY and take advantage of the current promotional price and be grandfathered in!
Once you've signed up with our service, you can access the chatroom by going to slack.com, download the desktop app, or the mobile slack app. If you want to receive a notification on your desktop or mobile app, you can follow the instructions here.
Contact us if you have any questions
Ready to Join our Live Futures Trading Room?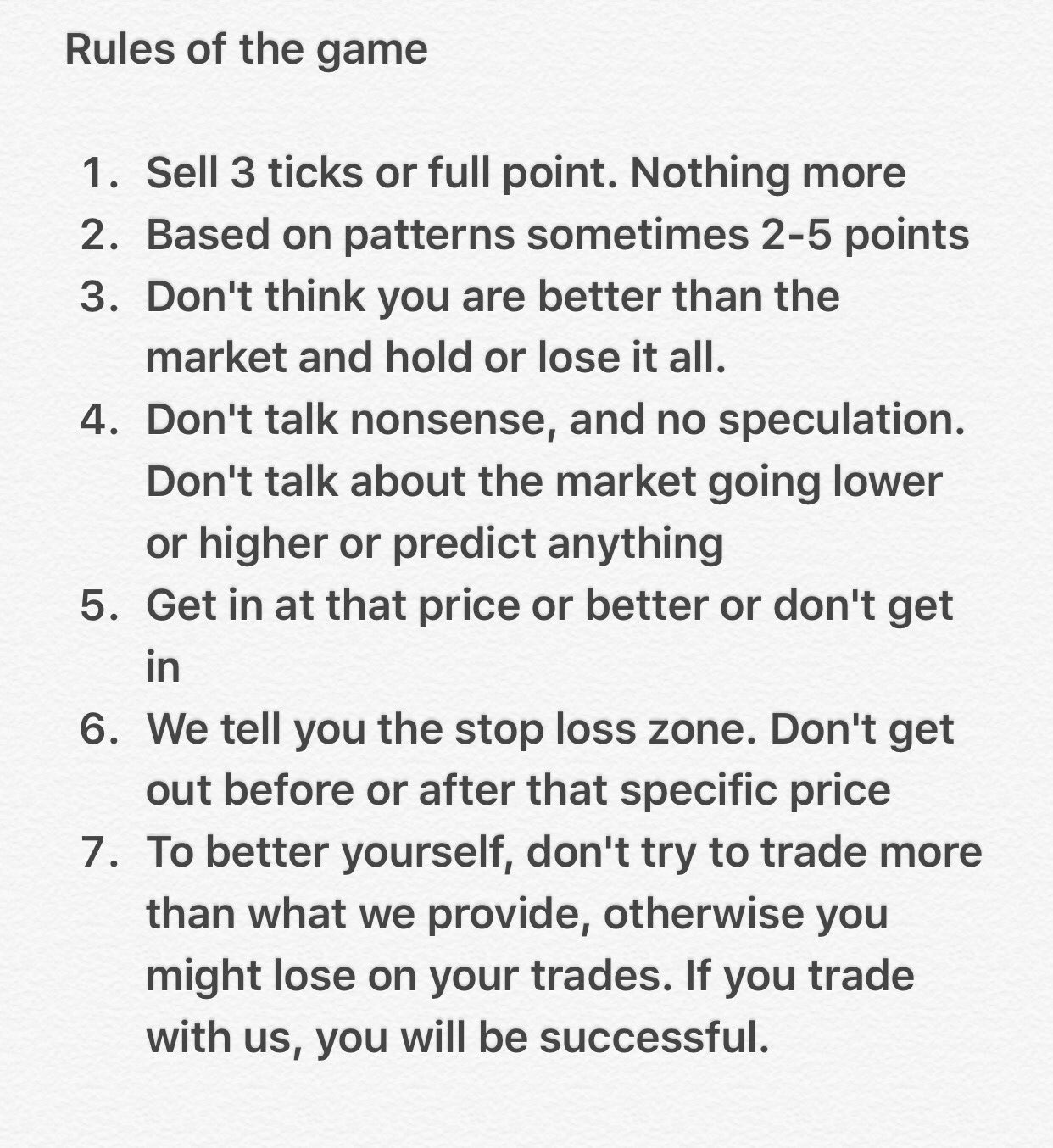 Want to learn how to trade and be a successful trader? Take our Course!